Prof Christine Hirst Bernhardt
Team Chair, NAEC team - The United States of America (USA)
University of California, Santa Barbara; Endeavor STEM Teaching Project
Christine Hirst Bernhardt is a passionate STEM educator and teacher leader from California. She has taught STEM courses and astronomy in middle, high school and college, as well as to teachers through NASA's Endeavor STEM Leadership program. Christine's commitment to propelling the intersectional needs of STEM education and passion for bringing space content to the masses have resulted in her appointment as an Albert Einstein Distinguished Educator, the Thomas J. Brennan award for Excellent Astronomy Teaching, participation aboard NASA's SOFIA mission and travel to Chile as an educational ambassador. She is also an Emerging Teacher Educator fellow with the California Teacher Education Improvement Network. Christine has worked for several curricular companies and advisory boards to advance space education. As an educator, Christine utilized project-based learning to promote agency and equity in STEM through relevant and culturally applicable phenomena, which she plans to develop into her doctoral research at UC Santa Barbara. She developed a unique and regionally famous high altitude balloon experiment program, student space symposium and international space camp. Christine loves all things adventure; she raced mountain bikes until 2016, won two national championships, and founded the first all-women's professional gravity mountain bike team to advance women in a male dominated industry. She holds an M.S. in Space Studies from the University of North Dakota and an M.A. in Science Education from CSU Northridge. Her research centers on the intersections of STEM/Astronomy and Social Justice and international STEM/Astronomy education and teacher professional development. As the US NAEC lead, she hopes to form international connections and collaborations amongst countries and classrooms.
Appointed as NAEC until: Aug. 1, 2024
Dr Caitlin Ahrens
Team Member, NAEC team - The United States of America (USA)
NASA Goddard Space Flight Center
Appointed as NAEC until: Aug. 1, 2024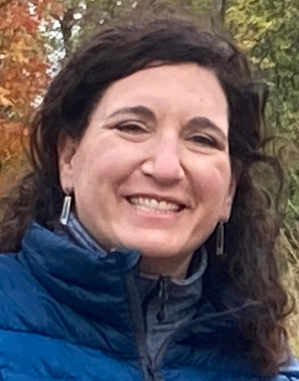 Michelle Ferrara Peterson
Team Member, NAEC team - The United States of America (USA)
Guided Discoveries/ AstroCamp
Michelle Ferrara Peterson is the program director at AstroCamp, a residential science center located in Idyllwild, California. She began her career in research, which took her to interesting places such as Australia, Hawaii, Alaska, and Antarctica.
Appointed as NAEC until: Aug. 1, 2024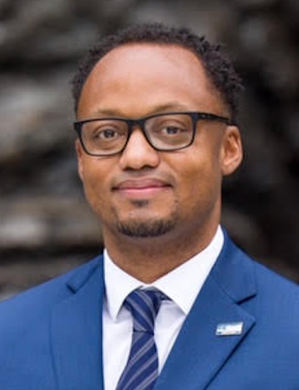 David Lockett
Team Member, NAEC team - The United States of America (USA)
Urban Aerospace
David Lockett is a K-12 STEM educator with education, training, and experience in computer science, technology, engineering. A NASA JPL Solar System Ambassador since 2010, he enjoys taking deep topics such as astrophotography and space science and presenting them to students in a way that's entertaining and easy to understand. He was recognized as Albert Einstein Fellow at the NASA Office of STEM Engagement. David, presents at education conferences on space science education topics throughout the United States and abroad.
Appointed as NAEC until: Aug. 1, 2024
Dr William H. Waller
Team Member, NAEC team - The United States of America (USA)
Endicott College and The Galactic Inquirer
I have worked as an observational astrophysicist at NASA's Goddard Space Flight Center, astronomy professor at Tufts University, and physical, Earth & space sciences teacher at my hometown high school in Rockport, MA. My research focus concerns the environmental causes and consequences of starburst activity in nearby galaxies. From 2002 to 2007, I served as Co-PI for the New England Space Science Initiative in Education (NESSIE), a NASA education & public outreach program where we brokered and nurtured scientist-educator "partnerships in cosmic discovery." Since then, I have been mentoring high-school students in authentic research, developing content for The Galactic Inquirer, and more recently, producing video presentations for Doc Waller's Earth & Space Reports. I am co-author of Galaxies and the Cosmic Frontier (Harvard University Press), author of The Milky Way – An Insider's Guide (Princeton University Press), and expectant author of Astronomy – A Beginner's Guide through Space and Time (OneWorld Publishers – in preparation).
Appointed as NAEC until: Aug. 1, 2024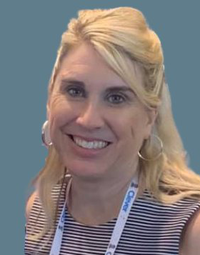 Denise Wright
Team Member, NAEC team - The United States of America (USA)
NASA Solar System Ambassadors, Grand Strand Astronomers
Denise Wright, is K12 astronomy/earth science public school educator in the United States. Her experience includes classroom and online teaching. She is a member of the IAU US National Educator's Astronomy Coordinator Team. Denise, volunteers for NASA as a Solar System Ambassador and founded Grand Strand Astronomers in Myrtle Beach, South Carolina. This past year her Ecybermission student robotics team, AstroSTEM, was a National Finalist for their STEM project to help the local community. In 2015 she was a nominee for National Online Teacher of the Year. She was recognized as one of ten National STEM Scholar Teachers in the United States. Denise, presents at many education conferences on space education topics throughout the United States.
Appointed as NAEC until: Aug. 1, 2024
Contact
To get in touch with the NAEC team for The United States of America (USA) please contact:
The United States of America (USA) NAEC team via usnaec​atgmail.com. For more information on this NAEC team please visit their homepage (external link)
---
---